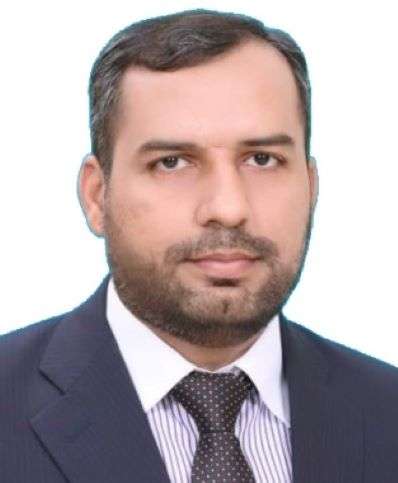 Muhammad Faisal Salman is a teacher, author, and a research scholar. He has more than twelve years' teaching experience of Pakistan Studies to O-level classes. He is associated with various prestigious institutes of Lahore including Lahore Grammar School (LGS), Lahore College of Arts and Science (LACAS), and Bloomfield Hall. His vast experience and devoted efforts have enabled his student to score Distinction / Outstanding Cambridge Learner Award in Pakistan Studies for the November 2020 Cambridge Assessment International Education Series.
He completed his master's degree in English (Linguistics & Literature) from National University of Modern Languages (NUML) with distinction in 2006. He achieved an M.Phil. degree from Beaconhouse National University in 2016 and was placed on Dean's Honour List for maintaining highest CGPA during the course work. One of his best research works is "The Role of Private School Teachers in Developing Students as Voluntary Readers". In this research work, he suggested various techniques that can be introduced to improve reading skill of the students and to make them voluntary readers. He is also an author of the Geography book published by MS Books that is available at all leading bookstores of Pakistan. This book has been written specifically to match the latest Cambridge O-level syllabus for Pakistan Studies (2059/02). This book presents Pakistan's geography and economy in a comprehensive way to provoke interest of the students. The book deals with a detailed study of the physical, human, and economic aspects of Pakistan with reference to the topographical features and other natural resources.
He is a dedicated and resourceful teacher who advocates for quality education and innovation. He has been conferred with numerous awards by renowned schools of Pakistan in recognition of his outstanding services in the field of education, literacy, and research.
---
O-Levels
Pakistan Studies
Lahore Grammar School
LACAS
Bloomfield Hall
Publication by Faisal Salman