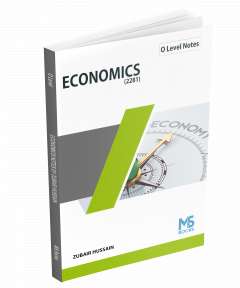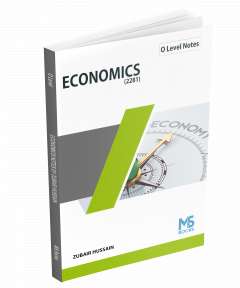 O Level Economics Notes By Zubair Hussain
Grade:

O Level

Type:

Notes

Author:

Zubair Hussain
My economics, Guidebook had been helping the Cambridge O level students since 2016.
Cambridge has revised the syllabus of O Level Economics in 2023, I realized that no single O level economics book available in the domestic markets covered the all topics required by the CAIE syllabus. CAIE questions demand a variety of higher under skills like application, analysis and evaluation. This guide book, which is concise and comprehensive, emphasizes the skills Cambridge examiner look for and help the students write better developed answer. This guide book helping students to attain full grasp on syllabus and preparing them for paper 1 and paper 2. My guide book divided into six units according to the CAIE syllabus and the further subdivided into different topics with a separate chapter.
I am delighted to present my guide book, which is complete accordance with the revised O Level Economics syllabus for 2023, 2024 and 2025. I hope my readers will satisfy with the content that have been offer them and look forward for their feedback.
Teacher Profile
Zubair hussain
Mr. Zubair Hussain is a O/A level Economics teacher and an educationist. He holds the degree in Economics, MSc Business Economics. He has been teaching since last 12 years in the renowned institutions including Lahore Grammar School (LGS), Beaconhouse school system (BSS) and Lahore Lyceum. He has shown his commitment towards teaching with passion and energy. He enjoys teaching and shows devotion with his professional career. Many of his students qualified into foreign universities successfully under his guidance. His books on Economics (O/A) are available in the renowned book stores of Pakistan. He is a dedicated teacher with excellent communication skills and has command over speaking skills through clarity of voice. His knowledge, characteristics are acknowledgeable and up to the mark.