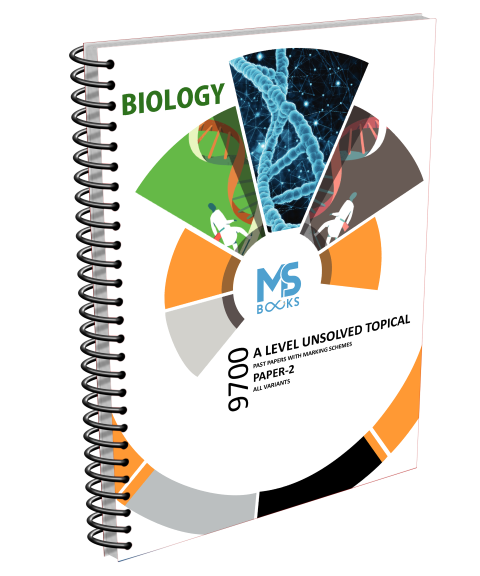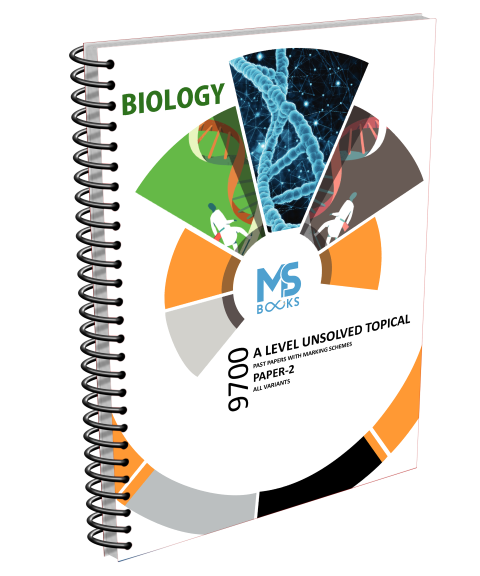 AL Unsolved Topical Biology P2 (s15-w22)
Grade:

A Level

Type:

Unolved Topical Past Papers

Author:

Muhammad Shahid
A Level Unsolved Topical Biology (9700) Paper 2 provides an opportunity to candidates to practice topic wise questions from previous years to the latest. Extensive working of Team MS Books has tried to take this booklet to perfection by collaborating with top of the line teachers.
We have added answer key / marks scheme at the end of each topic for the candidate to compare the his/her answer to the best.
MS Books strives to maintain actual spacing between consecutive questions and within options as per CAIE format which gives students a more realistic feel of attempting question.
Content Table
- Cell Structure
- Biological Molecules
- Enzymes
- Cell Membrane and Transport
- The Mitotic Cell Cycle
- Nucleic Acids and Protein Synthesis
- Transport in Plants
- Transport in Mammals
- Gas Exchange and Smoking
- Infectious Diseases
- Immunity